Originally posted on FEBRUARY 25, 2009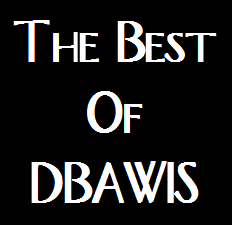 Harry…
If you read the Top Ten lists in Monday morning's mailbag, you will recall seeing Harry Nilsson's name quoted as an influence in a couple of  the entries.
I commented that he is probably the most underrated American songwriter of the last 50 years. He is.
I was introduced to Harry in early 1965 by a wonderful woman named Patty Farrella. Patty worked at RCA, (in what capacity, I do not recall), and was a young music lover and deep into the great clubs and music in and around Hollywood. She was also ridiculously connected.
Harry had made a couple of so-so recordings for a minor label in L.A, but Patty knew he had the goods. She also had become a friend of mine through shows my band, The Family Tree, had played at the Whiskey, and had even flown up North to see us play in Modesto, California. She got into an argument with a cop at the show and managed to get herself and a couple of others tossed into lock up because she told the cop to fuck off. Strong language the officer couldn't wrap his head around, especially coming from a hot, red headed young woman with cute little freckles and the face of an angel.
Patty was a ballsy, intelligent, sophisticated young woman, disguised as a cute little girl. A strange combination in 1965.
It was Patty that took The Family Tree's Mira demos to RCA and got us a record deal with a Major, back when Majors were just that… a MAJOR record label. For four kids like us, it was like winning the lottery, getting laid, and being able to fly, all rolled in to one shiny package.
At the same time, Harry had also been picked up by RCA, and like us, and Jefferson Airplane, and Jose Feliciano, had been placed in the hands of their youngest, hippest in-house producer, (remember them?), Rick Jarrard.
Harry was working in a bank at the time, holding onto his day job and writing at night. He looked like the classic little kid that knew how to behave in front of adults, but would tie up the baby sitter and break into the liquor cabinet when mom and dad went out for dinner, all innocence and "aw shucks", and, hanging his head, the devil in disguise, get away with it.
Patty introduced Harry and me almost immediately, and we really hit it off. At Patty's apartment the first time we met, we passed an old acoustic guitar back and forth and played our songs for one another. Up until this moment, I had not been impressed by any of my peers that were in basically the same, unknown, wanna-be position that I was, save a guy that lived with Susie Hocum at the same time I did, (Google her), when Susie would take in young musicians that needed a place to crash. He never played any of his tunes for me, but he was a great guy. His name was Gram Parsons.
So Harry is dutifully impressed when I play him a tune or two. I hand him the guitar, and he starts singing: "Well in 1941 a happy father had a son
And by 1944 the father walked right out the door
And in '45 the mom and son were still alive
But who could tell in '46 if the two were to survive…"
'Holy crap', I thought, 'this guy is amazing.'
Then he sang another, and not only has the song remained one of my all time favorites, he sang the entire first verse with ONE BREATH!! I STILL can't sing it the way he did without gasping for air…
"I spend the night in a chair
Thinking she'll be there
But she never comes
And I wake up and wipe the sleep from my eyes
And I rise
To face another day
Without Her
Do do do, do do do do, do do do do…"
Double holy crap!
Back and forth we went, becoming fans of one another, and fast friends by just passing that guitar between us. We saw in each other the shared love of music, hope, and respect we both sought, while Patty stood leaning in the doorway, the same smile of accomplishment on her face that must have crossed the face of the guy that introduced Baskin to Robbins.
When Harry was recording Pandemonium Shadow Show, (the name, a line from Ray Bradbury's, "Something Wicked This Way Comes", which Harry wanted to call the album, but Bradbury's people wouldn't license), I played piano on Cuddly Toy, and Vann and Kootch from the Family Tree played drums and bass. We were livin' the dream, man.
I had been writing the Tree's album, Miss Butters, by then, and Harry and I wrote a track called 'Butters Lament" for the project. It wasn't until after his death and 'Personal Best' was released, that I discovered he had recorded a version of the song as well.
People would tell me years later that I wrote like Harry, and I used to say, "Yeah, well he writes like me, too", but Harry wrote like Harry, and no one before or since has come close. Melancholy, humour, and rage, shaken and stirred, and delivered in a velvet glass.
Some highlights of our friendship:
Getting thrown out of Thee Experience along with Mickey Dolenz, my next-door neighbor at the time and one of Harry's best friends, for starting a snowball fight by ordering a pile of cheap champagne that came in buckets filled with shaved ice, and hitting a nice family from Ventura who demanded our ejection. Marshall Brevitz, the owner, explained to them that we were valued customers and he couldn't do that, but he'd comp their meal.
We didn't get thrown out then.
We got thrown out when Marshall got pwnd with a barrage of snowballs from Harry, Mickey, and I. We did drink the champagne the snowballs came with…
Dolenz didn't recall this years later when I brought it up, but it happened.
Introducing Harry to the president of the Family Tree Fan Club, Diane Clatworthy.
Diane was so in love with Harry she would cry every time his name came up. I arranged a date. Diane became Harry's first wife, and mother to Zack, his first child.
Having Harry drive all the way up to Stockton California to show off his first Royalty check purchase…a used Jaguar sedan. It was on this trip he wrote some, or all of,  One on the same piano on which I had written the Miss Butters album.
Drinking at Martoni's in Hollywood, not only for the great martinis and pasta, but to wait for Dean Martin to come in for dinner. I don't remember if he ever did. Martinis will do that to you…
Harry's 'shit stories'. There were three of these. He must have told these anecdotes hundreds of times while I knew him, one after the other. They never failed to break me, and everyone else up. The only one I remember was about the time he fell asleep on the can, woke up to answer the phone, and fell over and knocked himself out because his legs were asleep and not working.
Sitting in Aldo's on Hollywood Blvd in the late afternoon listening to all the record reps discuss their current releases and their chances at KRLA, KFWB, and KHJ. Loud jackets, much alcohol, great stories, and the lowdown on what new records and artists were exciting to them. These long forgotten foot soldiers of the record industry were colorful, hilarious, and entertaining. They would exchange their labels product with each other out of the trunks of their cars. It was all about the music. Our friendship with Tony Richland, (Mr. Richland's Favorite Song) came out of these afternoons.
Our friendship ended over the last Winston in a pack of cigarettes and a tank of gas. Well, that and Harry's burgeoning friendship with George, then Paul, then Ringo and John. I was also introduced to Derek Taylor by Patty Farrella, but I was so busy trying to play the Family Tree album, (Miss Butters) for him on a reel to reel tape recorder I slugged into his house, that I failed the 'cool' exam. Derek and I remained friendly, however.
Harry of course, went on to become part of the Beatle family, and honestly, I'm thankful I didn't. I don't think I would have survived it.
Harry had always been driven by abandonment issues, (1941 is the story of Harry…those things really happened), the rage he carried toward his father, and the feeling of not being 'good enough' to be where he was. He could be, like Lennon, a vicious, nasty bastard, and then 'aw shucks' you right back into forgiving him.
There is a track on the CD reissue of Miss Butters called He Spins Around. It is about Harry.
The last time I saw Harry was in line at the Carnegie Deli in New York. He was in front of me in an overcoat and I recognized the back of his head somehow. He was on his way to London to hang out, record, and move into Ringo's flat for a while. He looked world weary, but still had the old twinkle in his eye. We reminisced while his limo idled out front, caught up, and had a few laughs waiting for our medium old fashioned (pastrami) on a Kaiser with double mustard, pickle on the side. When I asked after Diane, he said that they had gotten divorced, the twinkle in his eyes dimming, with what I could only imagine was caused by leaving his wife and young son behind, of abandoning them, of becoming his father.
Years later, I learned that this was the trip to the airport when he met Una, his second wife, and started his large, lasting family. He only abandoned them on his passing, which came way too early, to a man that probably had much more to share with us before he left.
Miss ya, Harry.
That's enough for now. Email me at r[email protected] with your comments, complaints, and thoughts…and remember…don't believe a word I say.


Bob "The Iceman" Segarini was in the bands The Family Tree, Roxy, The Wackers, The Dudes, and The Segarini Band and nominated for a Juno for production in 1978. He also hosted "Late Great Movies" on CITY TV, was a producer of Much Music, and an on-air personality on CHUM FM, Q107, SIRIUS Sat/Rad's Iceberg 95, (now 85), and now provides content for  radiothatdoesntsuck with RadioZombie, The Iceage, and PsychShack. Along with the love of his life, Jade (Pie) Dunlop, (who hosts and writes "I've Heard That Song Before" on RTDS), continues to write, make music, and record.